How to Prepare for Your Aurora Massage Appointment
Feb 14
Going to a massage session in Aurora, Colorado or the nearby region may be both an exciting and nerve-wracking event if you do not know what to anticipate. The timing of your massage therapy treatment might be a crucial factor in maximizing its benefits.
It is vital to evaluate the efficacy of making an appointment at a pivotal time in your week, such as booking a massage immediately before or after a hard workout or run. Here is a suggestion to preparing for a massage appointment in Aurora so that you may enter with confidence and calm.
How Do I Need to Prepare for My Appointment?
Walking into a massage spa for the first time might be an intimidating experience. To get the most out of your massage, it's crucial to take some time for yourself prior to your session. Breathing deeply, meditating, and stretching all assist to decrease pre-appointment anxiety and put you in the right mindset for a productive session.
As beneficial as these exercises can be prior to a massage, they are equally effective during; professionally trained therapists will guide you through breathing exercises throughout your massage so that you can feel each session to the utmost. Therefore, walk-ins are welcome; there is no need to worry about being unprepared for your appointment, as taking a few moments to prepare will offer you the best opportunity of having a relaxing and delightful time.
How to Dress
In preparation for a massage, it is essential to wear comfortable attire. Clothing that is loose-fitting and breathable is the optimal option. You can also dress up if you feel comfortable. Regardless of the option you select, ensure that you can move freely and that your massage therapist can easily reach the necessary places.
What to Bring Along
When you go to your massage appointment, you should carry a number of items. One of the most essential factors is comfortable clothing. It is recommended that you wear loose-fitting clothing, such as sweatpants or shorts, so that your therapist may readily access the areas of your body that require treatment. Additionally, it is advisable to carry water with you, as massages typically leave individuals feeling dehydrated. A bottle of water will assist in replenishing any fluids lost throughout the session.
Additionally, you should have cash or a credit card in case your therapist demands payment at the conclusion of the session. The majority of therapists take cash, cheques, and credit cards; therefore, it is important to inquire beforehand about the preferred method of payment. Lastly, if certain areas of your body require more attention, you should inform the therapist of these places before the massage begins so they may alter their techniques accordingly.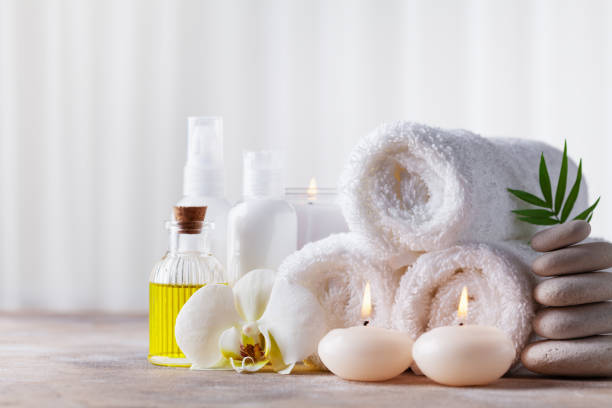 What Considerations Should I Make When Selecting a Massage Therapist?
When it comes to preparing for a massage, selecting the correct massage therapist is a crucial decision. Before scheduling, make sure to study experienced massage therapists in the Aurora region who specialize in various modalities, such as Swedish massage, deep tissue massage, and aromatherapy massage. Taking the effort to choose the proper specialist can assist ensure a positive encounter.
Consider their availability, their credentials, and whether they offer weekend appointment hours. Choosing a trustworthy masseuse with the required skills will contribute to your total contentment and relaxation during your massage session.
Should I Tip My Masseuse?
After a long day of stress and strain, nothing is more effective than a massage for relieving tense muscles. The service providers are aware of this notion and are proud to offer the highest quality massage services to Aurora consumers. Tipping is not necessary after a massage, although it is common to pay between 15 and 20 percent of the massage's fee if you were satisfied with the service. This encourages them to perform their finest work each time you arrange an appointment. Donate as much as your money permits; you never know how much it will mean to the recipient.
What Are Massage Therapists Prohibited From Bringing Into the Massage Room?
When you enter the office of a massage therapist, you are immediately immersed in a safe and inviting environment. To ensure that your treatment is as enjoyable and relaxing as possible, there are a number of prohibited items in the massage room. You must silence your cell phone and leave it outside the room so as not to disturb other customers.
Additionally, please refrain from wearing any form of perfume, lotion, or cologne, as these scents might be overpowering to some people. With these easy etiquette guidelines in place, you can rest confident that your massage therapist's staff will utilize their healing hands to deliver a pleasant walk-in experience!
What to Anticipate During the Massage
Before beginning your massage, your massage therapist will discuss any concerns or preferences with you upon your arrival. Using a combination of massage techniques, they will then build a strategy personalized to your needs. These may involve kneading, effleurage, and tapping, all of which are aimed to alleviate physical discomfort and tension. Depending on the style of massage you are receiving and the areas that require the most attention, additional aspects may be included - the ultimate goal is to make each session as effective and fun as possible!
Massage Length
A massage in Aurora can be a life-changing event. Depending on the sort of massage you receive and your personal preferences, a session could run anywhere from 30 to 60 minutes. Whether it's a soothing Swedish massage, a therapeutic deep tissue massage, or a body scrub, you and your masseuse can choose the length of time to attain optimum relaxation. A full-body massage typically lasts approximately an hour and is the finest way to indulge in a day's worth of relaxation in the luxury of your own home or at one of Aurora's many spas.
What Will Happen Once My Massage Is Complete?
Your massage therapist will allow you a few seconds to dress and prepare to go after your massage session. As they do so, they may also offer advise on self-care to assist you lessen the discomfort caused by stress or physical pain. Possibilities include recommending certain stretches to be performed daily, consuming nutritious foods to encourage muscle healing, and adopting a lifestyle that reduces both physical and mental stress. If you wish to enjoy greater comfort in day-to-day life, you must take these tips seriously; receiving professional counsel regarding efficient coping skills is always encouraged for positive personal development.
What Should I Do Following My Massage Appointment?
Massage is an excellent method for reducing stress and tension, enhancing relaxation, and relieving chronic pain. But what do you do following the massage? It is not sufficient to simply leave the appointment feeling fantastic; there are things you must follow to guarantee that the effects of your massage endure as long as possible.
Keep Hydrated
Staying hydrated is an essential component of every massage treatment session, and this is especially true afterward. Be careful to drink plenty of fluids both before and after your massage, as the massage itself can be extremely dehydrating. In addition, you should bring a bottle of water so that you may remain hydrated throughout the session.
Take Your Time
The effects of a massage might persist for days or even weeks, so you shouldn't exert yourself excessively immediately after your visit. Allow your body time to acclimate to the new degree of relaxation by taking it easy for the rest of the day. This will ensure that you receive the full advantages of your massage in the days and weeks following your visit.
Enjoy Yourself
After a massage, you deserve a reward! Taking time for yourself, whether it's indulging in a favorite pastime or indulging in a special meal or snack, will help guarantee that those positive emotions last long after your visit has ended. And don't forget - when life stresses you out again (which it will inevitably do), book another massage!
Observations to Make After a Massage
After receiving a massage, it is essential to monitor for any adverse effects or reactions. After a massage, it is usual to feel a little lightheaded or sore. However, if you encounter severe pain or discomfort, call your massage therapist immediately.
Making a massage appointment in Aurora need not be difficult. With adequate preparation and information, you can enter the situation with confidence. This guide should have supplied you with the information you need to prepare for and select the best massage therapy for you.
f you're interested to know more about this topic, be sure to check this blog post from True Balance Pain Relief Clinic & Sports Massage.